Bar and Gastronomy 24 hour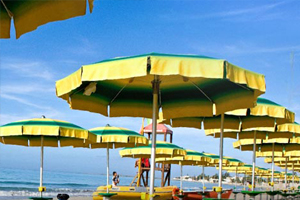 In front of Resort you'll find lido 'Baia Verde', with tobaccos, open 24 hour a day. In the morning you will find freshly baked croissants. At lunchyou will find the famous sicilian "Arancini" and other beautiful local products like "piadina" sandwiches or king size salads. The Baia verde's owner is a professional barman, able to prepair incredible international cocktails.

At "Lido" you'll find canoe and in convention you'll find guaranteed beds and umbrellas at discount prices for the entire summer season.

lidobaiaverde.wix.com/home






Restaurant and solarium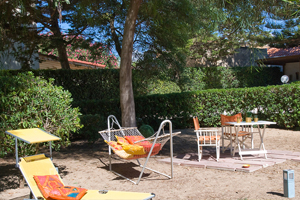 We're sure that you will appreciate the healing power of the sicilian sea and sun. Swimsuits and beach towels are the only things that you will need in Melia Resort. Don't lost the midnight swimming with cocktails and snacks on the beach and the wonderfull walks across the sea shoreline in the morning, at sunset or at the moonlight.

We can organize for you personal fish based catering, sicilian and arab cus cus and local specialties.

You can use the Melia's solarium between sand and mediterranean gardens with our shower enclosures. 





Free Guides for Sicily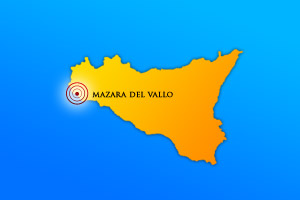 The wealth of tourism is a feature of Mazara, so we wanted to offer exclusive guides to places of interest, written by qualified professionals. After booking your summer house, you can download the guides for free from this site. Furthermore our guests can find also telephone numbers and ticket offices opening time, curiosity and detailed information on the routes. All visitors of our website will get the guide to the city of Mazara for free, to raise awareness of the beauty of this Mediterranean town.

Click here for Free Sicily Guides


Extra Services
Shuttle trasportation service from and to Trapani (15€) and Palermo (20€) Aiport (Reserve it calling this number: 348 5808585)


Daily Room cleaning included in B&B formula
 
Laundry €5 for a dress


Acquagym lessons €5 hour


Surf lessons with pro instructors in Capo Feto 20€


Kitesurf lessons (in convention with www.kitesurfmazara.it )


Canoe Rent (in convention with Lido Baia Verde )


Rubber dinghy Rent (in convention with www.ilcircoletto.net)


Sailboat's Summer courses and lessons for childrens €20 a day ( 4 hour lessons - in convention with www.ilcircoletto.net)